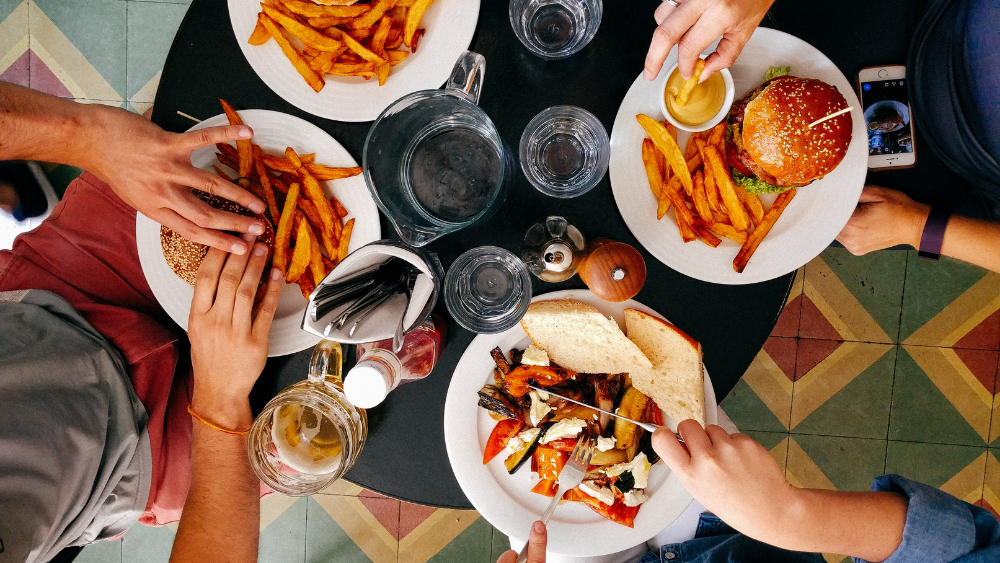 The Coronavirus COVID-19 pandemic hit the restaurant industry, just like it did many other industries. While this sector was already witnessing massive changes as of 2019, the pandemic pushed restaurateurs to be more innovative. Entrepreneurs in this industry have had it rough this year, but many have remained afloat by adjusting their operations accordingly. In this piece, we talk about new trends for restaurants in 2021.
1. Messaging Will Become Vital
With more people choosing to stay at their homes instead of going to a restaurant, many restaurateurs are looking to establish an online presence. It's the perfect time to tweak your messaging.
With a large number of restaurants in the online space, competition is stiff. Digital ordering and delivery will become the norm. But you can't attract customers if you are offering the same thing as the next restaurateur.
In 2021, you'll have to work on your unique selling proposition – the thing that will make a customer choose you over your competitors.
2. Prioritization Of Digital Advertising
Some years back, bigger regional and national chains were able to snowball by using TV as one of their advertising channels.
But 2021 will be different as more restaurants will opt to focus on digital advertising over traditional channels. The main reason for this is that performance can easily be tracked online; for instance, the number of orders placed each week is recorded.
3. Think locally
This New Year, restaurateurs will need to focus on people who live, drive by, or work around the restaurant's location. Many operators were probably keeping in touch with their customers and prospective customers through social networks and emails.
2021 will be all about making use of local listings and Google My Business accounts. You will get way more customers when people in your local area can find you by typing a search query on their browser.
4. Embrace Digital Ordering
Restaurants that fully embrace digital will be successful. According to a study, 92% of restaurant traffic is off-premise and online ordering has been growing since the pandemic hit. Consumers want food delivered wherever they are any time they place an order.
Chains and independent restaurants will have no choice but to offer multiple e-commerce platforms to enable customers to make their orders effortlessly.
5. Sugar, Wheat, And Animal Product Replacements
With all the food delivery services available, you'd think that consumers would indulge in all their favourite restaurant foods. But many people are switching to healthy eating to cut weight and keep other lifestyle diseases at bay. Sugar, wheat, and animal product replacements will become more popular.
Allulose, a sweetener extracted from certain fruits and wheat, is a sugar replacement. It's preferred because it keeps blood glucose at optimal levels, doesn't cause dental decay, and has fewer calories. It is available as a liquid syrup or in crystal form.
What's more, there will be increased use of carob, the chocolate replacement that contains low carbs, has no caffeine, and is gluten-free.
And for vegetarians, chickpeas are gaining popularity for their use as a dairy replacement in ice cream and for hummus. Also, more Celiac and gluten-free users prefer chickpea flour.
6. High Demand For Delivery And Ghost Kitchens
As COVID-19 spread its tentacles to all parts of the country, areas were placed under lockdown, and social distancing measures were implemented. To reduce exposure, many people ordered food instead of going to a restaurant physically.
This trend not only helps curb the spread of the virus but also provides convenience. So, demand for take-out, meal kits, delivery, etc., will increase.
7. Cleanliness Will Still Be Vital
Restaurants will need to keep their premises in pristine conditions, especially as businesses strive to decrease new COVID-19 infections. Frequent disinfection of commonly held surfaces like door handles, condiment vessels, chairs, and tables will be the order of the day.
Although some of the trends discussed were already in place before the pandemic, it's a fact that they've been greatly influenced by it. To grow your restaurant business and remain competitive, we advise that you keep up with these new trends for restaurants in 2021.